Auto Body Repair in the Largo, FL, Area
Call Northwest Collision Center!
By clicking above button I agree to your site's Terms of Use and Privacy Policy and consent to receiving SMS messages and emails.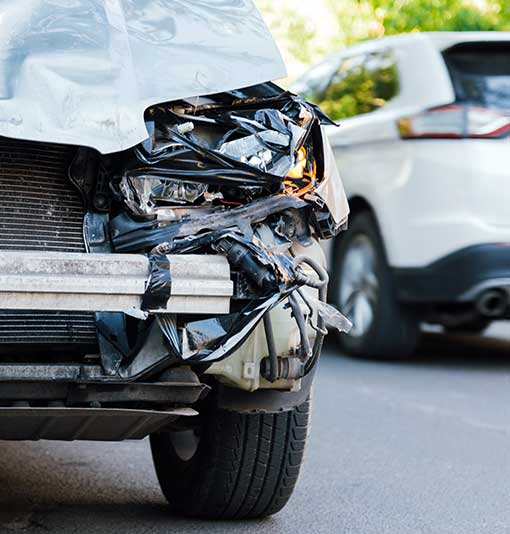 After an accident or a collision, bring your car to a trusted auto body repair shop.
Northwest Collision Center provides quality auto body repair in the Largo, FL, area. People come to us for the restoration of their cars — after an accident. As industry experts, we continuously strive to give our clients only the best service they deserve.
With collisions, the exterior damage you see is just the surface. Bringing your car to experts guarantees that every part and component is working as it should be.  It also guarantees that you, your passengers, and other drivers are safe on the road. As one of the leading providers of auto body repairs in the Largo, FL, area, we offer a wide range of services.
With our auto body repair services, restoring your car to its former glory is possible. We have the tools, technology, and expertise. Get back on the road with no worries. Northwest Collision Center has a team of auto body technicians and painters — dedicated to bringing your car back looking new and in peak working condition.
Signs You Need To Visit An Auto Body Shop
At Northwest Collision Center, we've attended to various car damages — from minor to major overhauls. Our team has been in the industry since 1959.  Here are the signs you need to drop by our auto body repair shop in the Largo, FL, area:
Your car relies on different types of fluid for smooth operations. One telling sign that your car needs a quick trip to our auto body repair shop in Largo, FL, is when you see fluids leaking. Here are some of the fluids your car uses:
Engine Oil
Transmission Fluid
Coolant
Brake Fluid
Gasoline
Power Steering Fluid
Leaks in your car could either mean that you drove past a speed bump too quickly, hit road debris, or hit a curb. The undercarriage of your car may have taken the brunt of the accident. Our factory-trained technicians at NCC have you covered.
If your vehicle is currently in need of auto body repair work, visit our location today or contact us for more information.
Why Choose Northwest Collision Center as Your Auto Body Repair Shop in the Largo, FL, Area
Northwest Collision Center has been in the industry for 62 years. We go above and beyond in restoring automobiles to factory specifications — across Florida. Let our team at NCC be the first to know when your car needs repair.
Here's why you should trust us:
Years of Expertise
Certifications
Quality Work
State-of-the-Art Facility
Our factory-trained mechanics value customer satisfaction, timely services, and quality workmanship. With us, you and your car are in good hands. Here are some of the services we provide in our auto body repair shop in the Largo, FL, area:
Upholstery Repair
Auto Paint
Window Repair
Frame Straightening
Windshield Repair
Paintless Dent Repair
Choose NCC to Take Care of Your Car!
Entrust your car to our experts in auto body repair in the Largo, FL, area.
Let us put our skills, expertise, and tools into restoring your car as if no damage has been done. Call us today to know more about our services!